JCC Driving School will be open for business from 4 July 2020 following enforced closure due to COVID-19 - a period of 103 days.

Current measures in place to control the spread of the virus are given on the Covid-19 page . Please refer to these pages - the contents are a condition of providing driving lessons.

Your safety is our paramount concern.
During the break JCC Driving School has become a franchisee of Rio Driving School

To book a lesson, or to find out more about JCC Driving School contact us on 07773 1234 43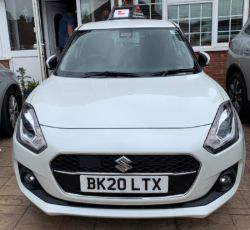 Lessons are in a new (2020) top of the range Hybrid Suzuki Swift SZ5 All Grip 4x4.